Egyptian court jails leading activist for five years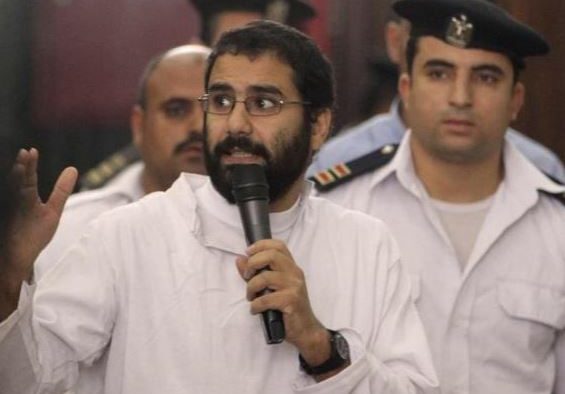 An Egyptian court sentenced a prominent activist to five years in jail on Monday for violating limits on demonstrations, part of one of the toughest crackdowns on dissent in Egypt's history.
After the verdict was read out, chants of « Down, down with military rule! » rang out from supporters of Alaa Abdel Fattah crowded into the courtroom.
Abdel Fattah was a leading secular figure in the 2011 revolt that toppled autocrat Hosni Mubarak. He was originally sentenced in absentia to 15 years in jail, along with 24 others, before a retrial was ordered.
The blogger and software engineer is one of several activists to have been jailed since the army overthrew Islamist president Mohamed Mursi in mid-2013 and launched a crackdown not only on his Muslim Brotherhood but also on secular democracy activists…