Gunmen attack mosque in Kabul, killing 6, injuring 5 others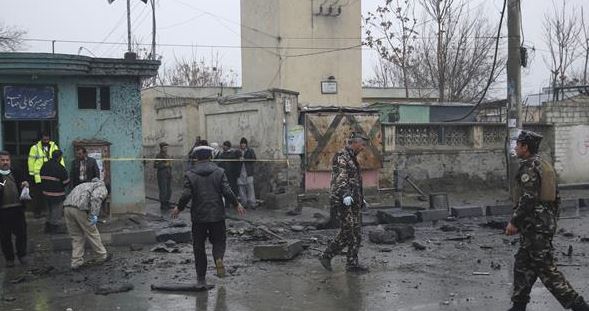 Gunmen have attacked a Sufi mosque in Afghanistan's capital city of Kabul, killing at least six people and wounding five others.
According to officials, the attack took place on Saturday at around 7:00 p.m. local time (1430 GMT), when two armed men, with pistols equipped with silencers, entered the mosque and opened fire on the people inside.
Kabul police spokesman Hashmat Stanikzai said authorities have launched a probe into the deadly assault to "identify the attackers and the motive behind the attack."
No group has so far claimed responsibility for the attack, but the Afghan Interior Ministry said five people have been arrested in connection with the attack(…)
The US-led combat mission in Afghanistan ended on December 31, 2014. However, at least 13,500 foreign forces, mainly from the United States, have remained in the country in what the US calls a support mission. Many civilians have lost their lives since the US-led invasion.