Daesh executes 20 people in Kirkuk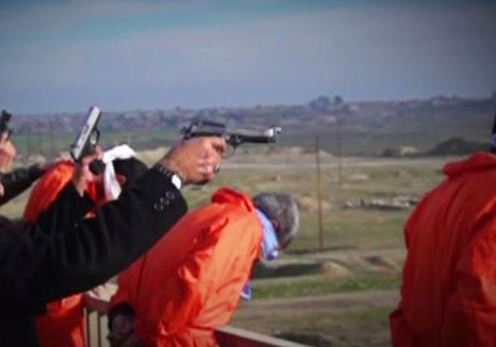 The Takfiri terrorist group has executed 20 people in the northern Iraqi province of Kirkuk for their alleged attempt to join the volunteer forces in anti-Daesh operations.
According to Iraqi sources on Monday, the terrorist group released on social media the photos of the heinous crime, which took place in the town of Hawija.
The captions of the photos referred to the victims as Shia people who wanted to join the ranks of volunteer forces, also known as Popular Mobilization Units, in the fight against Takfiri terrorists, the reports added.
The photos showed the individuals hanging by their feet from poles after their execution.
On March 2, the terrorist group released a video showing the purported execution of four Sunni tribesmen in the Tikrit region for allegedly collaborating with the Iraqi government.
Last week, 30,000 Iraqi forces started a large-scale operations to recapture the embattled city of Tikrit in the northern province of Salahuddin from Takfiri elements.
The volunteer forces, which include both Shia and Sunni members, have also joined the operation.