Palestinian killed by Israeli jeep in West Bank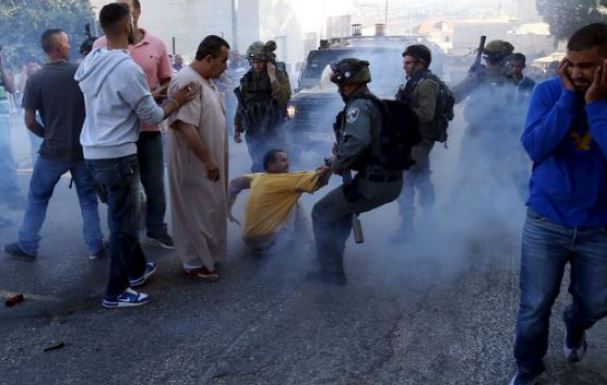 An Israeli army jeep struck and killed a Palestinian in the occupied West Bank on Sunday, with the military and locals giving conflicting accounts of the circumstances.
Local resident Nail Abdul Latah el Hajj said the man was walking to work at a chicken farm when he was run down and then crushed as the vehicle crashed into a wall and overturned.
Speaking to Reuters, el Hajj said the man's death sparked confrontations between stone-throwing Palestinian youths and Israeli troops. The military spokeswoman said the disturbances were already under way when the collision happened.
Israeli forces regularly mount raids in the West Bank in search of suspected militants, often touching off clashes with local residents. On Wednesday, Israeli soldiers shot dead a member of the Islamist militant group Hamas in the town of Jenin in one such operation (…)