Tehran : massive funeral for 270 soldiers martyred in Iran-Iraq war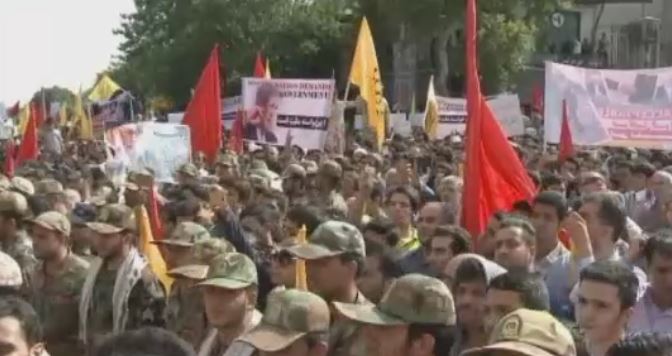 Thousands of people have held a massive funeral procession in the Iranian capital, Tehran, to pay homage to 270 martyrs, whose bodies were recently recovered some 30 years after the end of the Iran-Iraq war.
A large number of people took part in the procession around Baharestan Square in downtown Tehran to pay respect to the martyrs, whose coffins were carried draped in Iran's national flags.
A total of 175 of the bodies belonged to a group of military divers that returned home on May 18.
Some of the retrieved bodies had their hands tied and bore no scars, indicating that the martyrs were buried alive by the forces of the former Iraqi Ba'ath regime during Operation Karbala-4, said the commander of the Missing in Action (MIA) Search Committee of the Iranian Armed Forces, Brigadier General Mohammad Baqerzadeh.
According to Baqerzadeh, the bodies were brought into Iran via Shalamcheh border crossing in the southwestern province of Khouzestan (…)
The imposed war is commemorated in Iran every year as the eight years of Sacred Defense. Each year, Iranian Armed Forces stage nationwide military parades to mark the war's anniversary.