Somali : roadside bomb blast kills three soldiers in Kismayo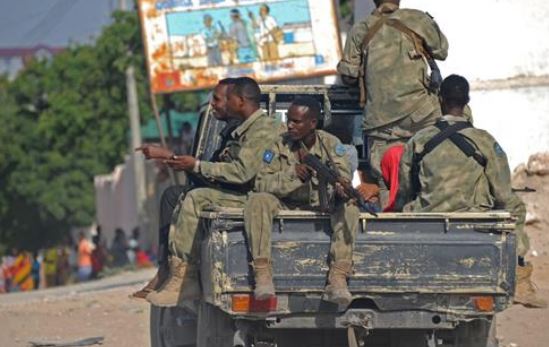 A powerful roadside bomb explosion has killed at least three Somali soldiers in the south of the African country.
The bomb, homemade, ripped through a military checkpoint in the southern port town of Kismayo on Thursday.
Abdulahi Ahmed Suldan, a local security official, confirmed that a senior military commander was among those killed in the fatal blast. « Three soldiers including a commander were killed, and seven others were wounded in the bomb explosion. »
Local residents said several of the wounded were civilians who were passing by the area when the bomb exploded.
The al-Shabab militant group has claimed responsibility for the deadly bombing.
The attack was the latest in a string of bombings targeting Somali government soldiers and foreign forces in the country.
In early September, at least 50 African Union soldiers were killed in an incident where al-Shabab militants stormed a military camp manned by soldiers from Uganda in the town of Janale, located in the region of Lower Shabelle in southern Somalia.