Iran: police Arrest 40 People for Storming Saudi Embassy in Tehran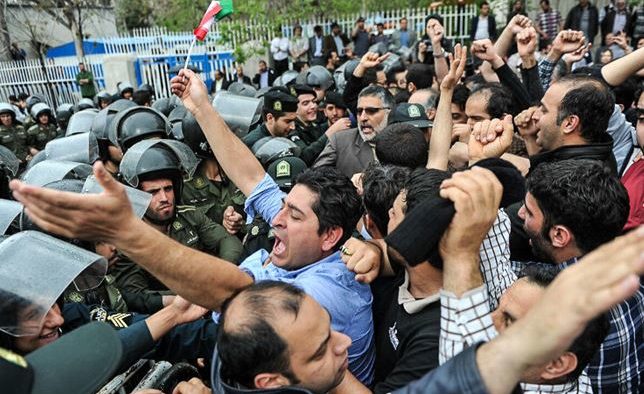 The police forces arrested 40 people who had ransacked the Saudi embassy in Tehran last night after Riyadh executed a prominent Muslim cleric, a judiciary official announced on Sunday.
Angry protesters in Tehran and Mashhad cities held protest rallies in front of the Saudi missions, with a number of protestors storming the embassy in the capital and throwing firecrackers at the building which caused fire.
Police rushed to the scene and dispersed the crowd.
Spokesman of Tehran's Fire Department Jalal Maleki told FNA that the small fire was extinguished very fast, adding that no one was injured in the incident.
Saudi Arabia executed 47 people on Saturday for terrorism, including Sheikh Nimr, the country's Interior Ministry said in a statement. Most of those executed were said to be involved in a series of attacks carried out by Al-Qaeda between 2003 and 2006. 45 of those executed were of Saudi nationality, one Chadian, one Egyptian.
Human rights organizations have condemned Saudi Arabia for failing to address the rights situation in the kingdom. They say Saudi Arabia has persistently implemented repressive policies that stifle freedom of expression, association and assembly.