Sweden: dozens of masked men attack migrants in Stockholm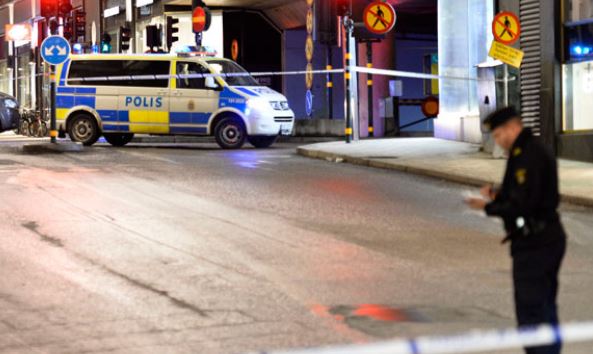 Dozens of masked men, allegedly linked to the mid hooligans and neo-Nazi nebula, converged Friday evening to the center of Stockholm to attack migrants, said Saturday the Swedish police. No complaints of potential victims had been filed Saturday at noon, according to a spokesman for the Stockholm police, Towe Hägg.
Between 50 and 100 people, masked or hooded, had arranged to meet Friday in the early evening at Sergels Torg, a large pedestrian square of the Swedish capital where intersect young, marginalized and unaccompanied minors migrants. According to witnesses interviewed by the daily Aftonbladet, the attackers molested « persons of foreign appearance » and distributed an unsigned leaflet calling to be imposed on « children of North African streets the punishment they deserve. » (…)
Police sources quoted by the daily Aftonbladet confirm the suspicion against these radical groups. In 2015, 163,000 refugees have applied for asylum in Sweden.
The Interior Minister Anders Ygeman announced Wednesday that the country intends to expel nearly half of these migrants whose asylum application has been or will be rejected.