US: four wounded in shooting at Ohio high school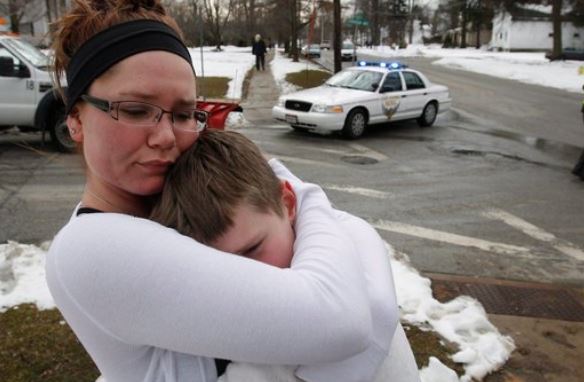 Four students have been wounded in a shooting incident at a high school in southwestern Ohio, police officials say.
A 14-year-old boy pulled out a gun in the cafeteria of Madison High School on Monday and opened fire, striking two students who were taken to hospital, authorities said.
Two other students were also injured, possibly by shrapnel, law enforcement officials noted, adding all the four students received non-life-threatening injuries.
The shooter, identified as James Austin Hancock, ran away after the shooting, but was later arrested and placed in police custody.
According to the US Centers for Disease Control and Prevention (CDC), firearms kill more than 33,000 people in the US every year, a number that includes accidental discharge, murder and suicides.
On December 14, 2012, twenty children and six adults were fatally shot by Adam Lanza, the gunman who later killed himself at the Sandy Hook Elementary School in the town of Newtown in the US state of Connecticut.