Tunisia: 25 killed in militant raid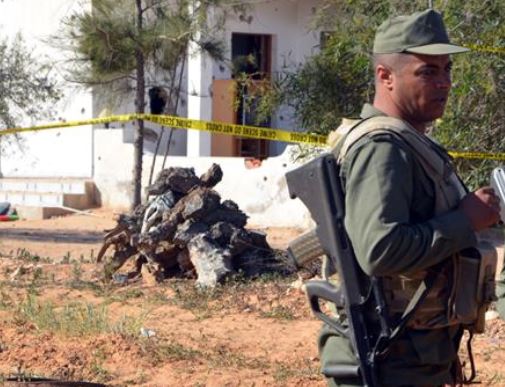 At least 25 people, including four civilians, have been killed in Tunisia in an exchange of gunfire between security personnel and unidentified gunmen near the Libyan border.
Tunisia's Defense and Interior Ministries announced in a joint statement that a group of gunmen targeted a police station and military facilities in the eastern border town of Ben Guerdane, situated approximately 600 kilometers (372 miles) southeast of the capital, Tunis, early on Monday.
Army units repelled the attack, killing 21 militants and capturing six others. Four civilians also died in the crossfire.
The Tunisian military has dispatched reinforcement forces and helicopters to Ben Guerdane. Local residents have been ordered to stay indoors.
The militant attack came amid rising international concern about the growth of the Takfiri Daesh terrorist group in neighboring Libya, which has been struggling with instability since 2011. Back then, the country's former dictator Muammar Gaddafi was overthrown, and armed groups as well as regional factions engaged in armed clashes in a battle for power (…)