Syria: 1000s trapped in Daesh-held Raqqa, northern Aleppo amid fighting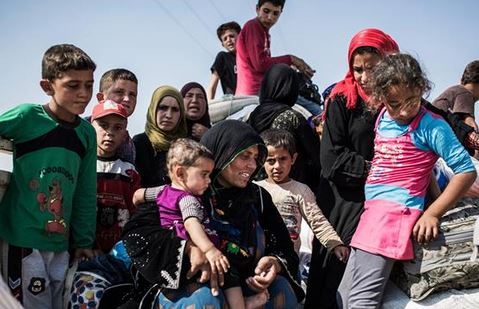 Hundreds of thousands of people in Syria have been trapped in the Daesh-held northeastern city of Raqqa as well as the outskirts of Aleppo as both cities face offensives by government and Kurdish forces.
Rights groups say 300,000 residents are trapped in the city of Raqqa in a province with the same name as Kurdish forces have launched an offensive to liberate it from Daesh, AFP reported Saturday.
Nearly 100,000 others are also reported stranded following an offensive by Daesh terrorists to regain territory lost to Syrian forces in Aleppo Province along the Turkish border, according to the rights groups.
An anti-Daesh activist group called Raqqa is Being Slaughtered Silently (RBSS) said the residents of the city have been paying smugglers $400 for each person to facilitate their escape.
Raqqa is the terrorist group's self-proclaimed "capital." Daesh took over the city in March 2013.
Daesh terrorists have been losing ground in both Syria and Iraq, where they have been involved in a campaign of terror over the past years.
The Syrian conflict started in March 2011. United Nations Special Envoy for Syria Staffan de Mistura estimates that over 400,000 people have been killed in the crisis since then.
More than half of Syria's pre-war population of about 23 million is said to have been displaced since the militancy campaign began.