Syria: 126 deaths including 68 children in an attack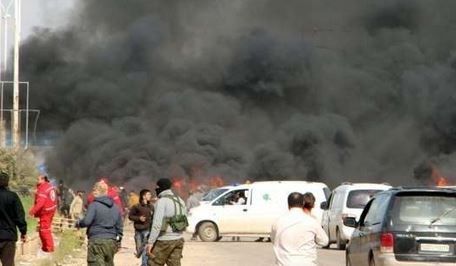 An operation to evacuate residents of besieged localities in Syria turned into carnage with the death of 126 people, in a suicide attack Saturday, one of the deadliest attacks in six years of war.According to the Syrian Observatory for Human Rights (OSDH), at least 68 children were among the 126 dead and the death toll remained high, with many people succumbing to their injuries.
Triggered in March 2011, the conflict has caused more than 320,000 deaths, millions of displaced persons and refugees and has become more complex with the involvement of international actors and jihadist groups.
The vast majority of the dead are inhabitants of Foua and Kafraya.The others are rebels who guarded the buses and aid workers.
ck