Venezuela: Death, looting and hunger: chronicle of a night of riots in this country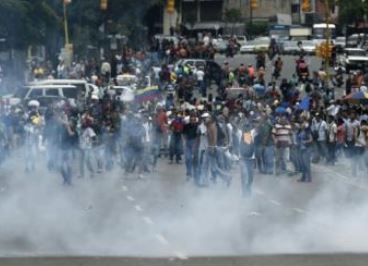 In the aftermath of a night of riots in Caracas that killed 12 people, rubble, bullets and a puddle of blood were found.
Of the twelve dead of the night from Thursday to Friday, 11 died in El Valle and a 12th man was shot dead at Pétaré.
Plunged into a political and economic crisis since early 2016, Venezuela is experiencing a renewed tension and violence that have left 20 dead since the beginning of April during protests by the opposition.
Thursday night, it all began with a concert of pots, which degenerated into blocking streets and face-to-face with authorities.
The police used tear gas to disperse demonstrators who responded with jets of stones and bottles.