Gaza: Funeral of Palestinian child killed by Israeli soldiers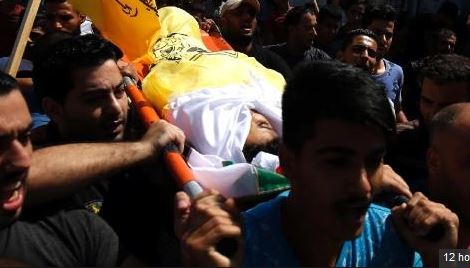 Hundreds of Palestinians witnessed Saturday's funeral of a 12-year-old boy killed by Israeli soldiers the day before in clashes on the Gaza-Israel border.
Chadi Abdel Aal was fatally wounded east of Jabalia in the northern Gaza Strip, becoming one of the youngest victims in nearly six months of clashes between Gazans and Israeli soldiers.
The Palestinian enclave has been the scene of demonstrations since March 30th along the barrier to demand the lifting of the Israeli blockade and for the right of return of the Palestinians who were expelled or fled their lands to the creation of Israel in 1948.
Hundreds of family members of the boy and other Palestinians participated in the funeral calling for revenge (…)
Read more on AFP