A person dies of hunger in the world every four seconds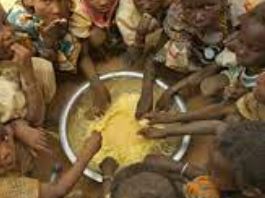 345 million people around the world suffer from acute hunger, a number that has more than doubled since 2019
238 NGOs from 75 countries have signed an open letter to express their outrage at the explosion in the number of hungry people while making recommendations addressed to world leaders.
NGOs have denounced the death of a person every four seconds in the world, due to famine. They published this sad news in an open letter, sent on the occasion of the start of the annual meeting of the UN General Assembly. NGOs also called on world leaders meeting in New York « to act to end the global hunger crisis ».
"345 million people around the world suffer from acute hunger, a number that has more than doubled since 2019", underline these 238 organizations in a press release.
As for Africa, Niger is already going through a serious food crisis with more than 4.4 million people in severe food insecurity. In East Africa, the Intergovernmental Authority on Development (IGAD) has already announced that more than 50 million people are expected to face an acute food insecurity crisis this year. In Somalia, almost half of the population is affected by the historic drought, of which 213,000 are in great danger of starvation;