Sudan: A struggle for power, whatever the cost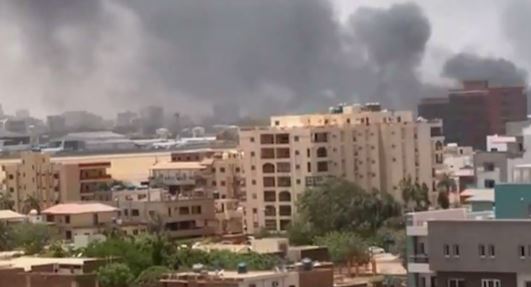 In a country of 45 million inhabitants where hunger affects more than a third of the population, the inhabitants, under the shock of a new crisis, are now living in anguish over a deadly attack on their home or their family. The unrest erupted as Sudan appeared to be returning to the path of democratic transition after three decades of military rule.
The Sudanese army and a rival paramilitary group known as the Rapid Support Forces have been caught up in intense fighting for several days. On foot or by car, thousands of Sudanese are trying to flee under the crossfire: thousands of women and children have taken the road to the provinces bordering Khartoum, witnesses report.
Despite calls from the international community for dialogue since the start of hostilities on Saturday, both sides remain deaf to calls for a ceasefire or at least a temporary truce to evacuate civilians from the most dangerous neighborhoods. The Red Cross and the World Health Organization (WHO) also called on the warring parties in Sudan on Tuesday to ensure humanitarian access to people in need.
Monday evening, the UN already counted nearly 200 dead, more than 1,800 wounded, and all the doctors repeat it, no assessment is reliable as the battlefield is dangerous: many bodies and many wounded have not yet been found.
Electricity and running water have disappeared, and only return in some places for a few hours, and stray bullets regularly pierce a wall or a window. Worse, sometimes a bomb from the sky reduces a building or a hospital to a pile of rubble.
Shortage of fuel for hospital generators and water and electricity cuts affect the functioning of health facilities; in addition, there are disturbing reports of the looting of some health facilities and the use of other facilities for military purposes, according to the WHO.