Central Sahel: Ten million children urgently need humanitarian aid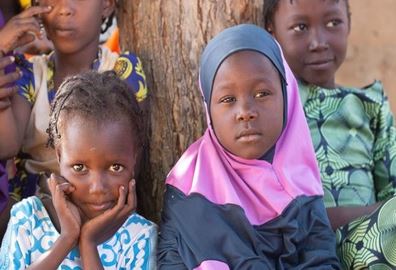 Due to escalating conflicts, ten million children living in Mali, Burkina Faso and Niger are in urgent need of humanitarian assistance, according to UNICEF.
Some armed groups, which operate over vast territories of these three countries, resort to brutal tactics. They block towns and villages and sabotage water supply networks. For the United Nations, more than 20,000 people living in the border area between these three countries will reach a level of catastrophic food insecurity until June 2023.
There are also armed groups opposed to the education system, which do not hesitate to burn and loot schools. Today in Mali, Burkina Faso and Niger more than 8,300 schools have closed, either because they have been targeted, or because parents have been displaced or are afraid to send their children there.
The Human Rights Agency urges all parties to the conflict to end attacks on civilians and children. To address the growing threat to children in this region, ADH urges their governments to significantly increase investments aimed at expanding access to essential social services and protection, essential to achieve peace and security.
For ADH, the scale of the crisis affecting these three countries requires an urgent reinforcement of humanitarian interventions, as well as flexible long-term investments in favor of the most vulnerable peoples.