Sudan: Millions at risk of starvation due to violence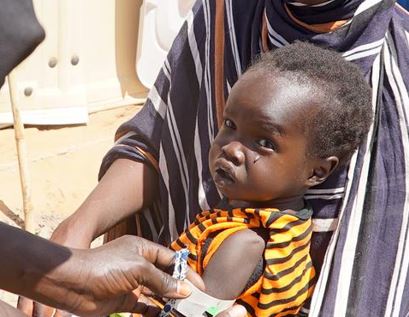 More than two million people in Sudan are expected to go hungry in the coming months due to the ongoing violence in the country, according to UN reports.
UNHCR spokeswoman Olga Sarrado refers to nearly 200,000 people who have fled Sudan since mid-April and hundreds of thousands more who are internally displaced; these, confined to their homes, do not even have access to basic necessities.
According to the International Organization for Migration (IOM), the number of internally displaced people in Sudan now exceeded 700,000, more than double the number of cases recorded before the war.
UNHCR warns that Sudan needs a massive response in the face of rising needs and impending rains. He notes that refugees and returnees are arriving in remote border areas where services and infrastructure are scarce or non-existent, and where the host population is already suffering from climate change and food shortages; the problems that have complicated the humanitarian response, which has already become difficult and costly.
The ADH denounces the continuation of violence for nearly a month in Sudan, calling on the influential countries of the region and the international community to put pressure by all possible means to resolve the Sudanese crisis.