Sahel : Illicit trade in medical products threatens human well-being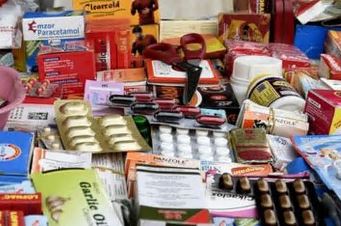 The high prevalence of infectious diseases, as well as the lack of affordable health care in the Sahel region, leads to a gap between supply and demand for medical care, forcing people to depend on street markets and unauthorized vendors as their only sources of pharmaceuticals in numerous countries.
The UN and partner countries have recently focused on the adverse and even fatal effects of illicit trade of medical products in Africa's Sahel region, which particularly heightened during the COVID-19 pandemic in 2020 (UN Report, 2023). According to a report released by the United Nations Office on Drugs and Crime (UNODC) (2022), in sub-Saharan Africa, as many as 267,000 annual year are associated with falsified and substandard antimalarial medicines and up to 169,271 with falsified and substandard antibiotics used for the treatment of severe pneumonia in children.
As highlighted by the UNODC report (2022), although infectious diseases are one the leading causes of death in the Sahel countries, the incidence of malaria in the region is estimated to be among the highest in the world, Sahel countries still face challenges in making healthcare available and accessible to their populations. The high prevalence of infectious diseases, together with unavailability of affordable healthcare in the region, lead to a gap between the supply of and demand for medical care, forcing people to depend on street markets and unauthorized sellers as the only sources of pharmaceutical products in many instances. In the meantime, the World Health Organization has estimated that up to $44.7 million is spent annually on Caring for people who have used falsified or substandard medical products for malaria treatment in sub-Saharan Africa (UN Report, 2023).
To deal with this disgraceful situation, it is important to know the underlying reasons of trafficking. Based on the UN report (2023), corruption is one of the main reasons, allowing the trade to flourish with the involvement of employees of pharmaceutical companies, public officials, law enforcement officers, health agency workers, and street vendors. Thus, in such a situation, the coordinated and planned actions of the local governments and the international community will be needed, along who a regional approach to the problem, to help the Sahel region in solving this problem.